Colorshift of Kyphrixis (Pre-order)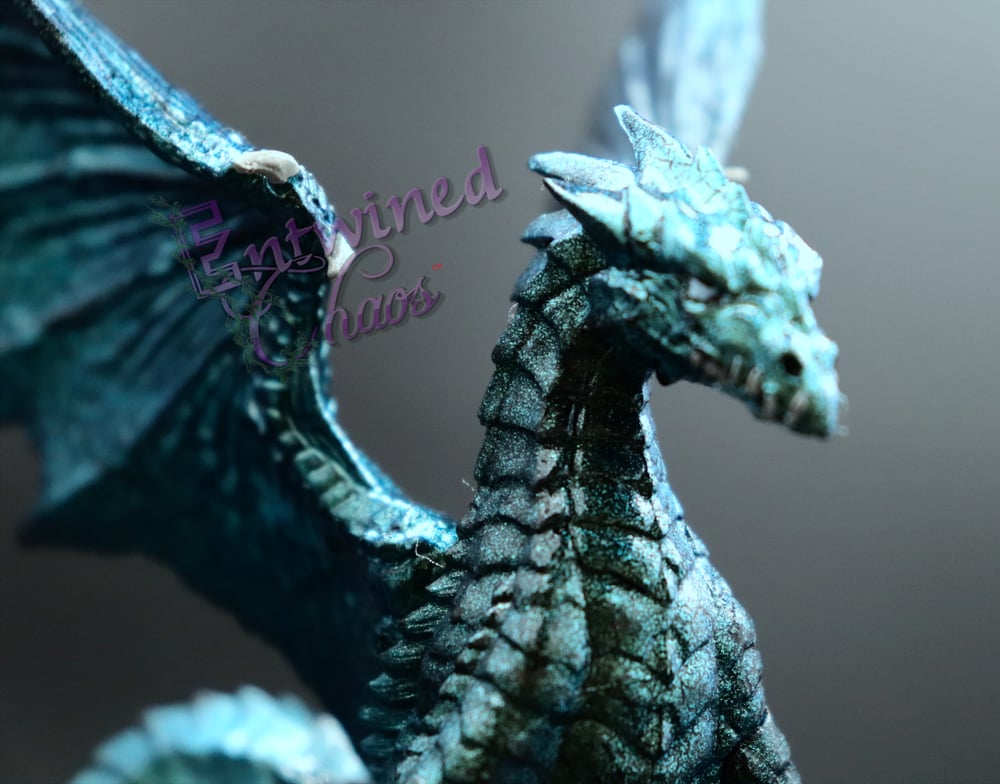 This is Kyphrixis (Reaper Miniatures) coated in (random color) colorshift paint (Green Stuff World). Each dragon is painted to order and each color is randomly chosen (one of fifteen different colors!). These will not come back (we don't think) so pre-order yours now!!
NOTE: One of fifteen different colorshifts will be randomly selected and shipped to you!
Each dragon will be individually numbered and signed.
[Product images may vary from your actual product.]
Approximately: 6x7x6 inches
(Miniature: 28mm scale)